Video surveillance
Ron Alalouff
The surveillance camera commissioner outlined his differences with the government on the proposal to absorb his statutory functions under the responsibility of the information commissioner and on the rejection of his attempts to include surveillance cameras in the code of practice. ethical considerations that the authorities must take into account.
Writing in his January 2020-March 2021 annual report on the temptation to merge the functions of different Commissioners, Commissioner Professor Fraser Sampson said he would urge careful consideration of the "alluring simplicity of generalizing this area as involving just data protection issues. "He said the" heinous facts "of a case of image recoding in a hospital morgue showed very clearly just how intrusions into the more private aspects of life people cannot always be reduced to a matter of "data rights".
He said that as we approach a future in which public safety increasingly relies on data pooled from sources such as social media, driver's licenses, databases of the police and obscure data, "we need at least, a single set of clear principles by which those who operate surveillance camera systems will be held to account, in a transparent and auditable manner ". The litmus test will be whether we know that camera systems are only used for legitimate and authorized purposes in a way that communities are ready to support.
In early 2020, the national surveillance camera strategy was updated with new targets. These remain relevant for the period 2020-2023, but will be regularly reviewed in the light of changing legislation, changing technologies and increased levels of public awareness and concern.
Standards and certification
The objective of this part of the national surveillance camera strategy is to produce guidance and requirements – based on agreed standards – for manufacturers, consultants, installers and surveillance centers. These standards are intended to ensure a quality management approach, from the capture of an image to its transmission to the police, and all points in between.
Two new third-party certification programs are expected to be launched in 2022. According to the commissioner, the certification program for service providers – those who install, integrate and design surveillance camera systems – will mean end users will have systems that fully meet their needs. needs, the police will have access to better video evidence and the public will be more reassured about the integrity of these systems. The monitoring centers program – both in-house and contracted out – is designed to ensure that they operate in accordance with relevant UK and international standards.
Civil engagement
Public engagement initiatives included a stakeholder workshop, a survey of local authorities, public lectures and panels, media activities and the first Surveillance Camera Day in 2019, which attracted the attention to a national conversation on surveillance systems. The next Surveillance Camera Day was scheduled to take place at IFSEC International in June 2020, but has been postponed to 2022 due to Covid-19 restrictions.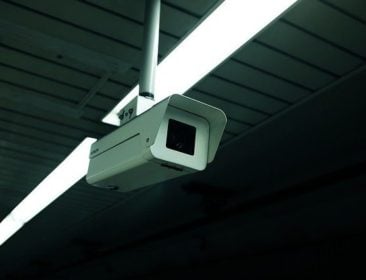 Planned activities, such as school presentations and parliamentary events, had to be scrapped due to Covid-19 and a busy parliamentary schedule due to Brexit and the pandemic. These activities, according to the report, can be easily revisited and become part of a larger engagement plan.
Police
Police forces are "competent authorities" and therefore must take into account the 12 Guiding Principles of the CCTV Code of Practice when using CCTV systems overt in public areas.
Surveys have shown that the percentage of forces using CCTV, drone technology and body video has increased, and compliance levels have also increased. But the percentage of forces using a Self-Assessment Tool (SAT) to demonstrate compliance has decreased, or at best has not changed. Professor Sampson said: "I would love to work with police forces to increase completion rates… While there is no legal requirement to complete a SAT, it would help forces identify areas for improvement. and, therefore, to further increase their compliance levels. "
Local authorities
In a survey of local communities, 184 of them responded (around half).
Only one local authority said it does not use any camera system, and there has been no report of a local authority using facial recognition technology.
More than 80,000 cameras were reported to be operating on 6,000 systems, the majority of which are CCTV cameras, but with dashboard cameras and body-worn cameras also in use. The largest number of systems operated in and on vehicles (1,240), followed by municipal buildings (931), housing (796) and city centers (370). Housing has the largest number of cameras (16,901), followed by city centers (14,702), municipal buildings (12,051) and vehicles (8,842).
The other results of the survey are as follows:
Most local authorities work in partnership with the police, with images from their systems used in criminal investigations and to assist live incidents
Half of the communities say they work in partnership with other local communities
Many have worked in partnership with others, such as business improvement districts, housing associations and professional football clubs, hospitals and transport providers.
More than a quarter of communities operate cameras on their behalf by a third party.
About 60% of respondents review more than 250 sequences per year, and more than a quarter perform more than 1,000 exams per year. Overall, it is estimated that there are 184,875 reviews and 63,500 media submitted to police each year.
Code of practice for surveillance cameras
The Security Camera Code of Practice applies to systems covering public spaces operated by "competent bodies", which are appointed by the government. At present, these are limited to local authorities and the police, so the list does not include some of the larger system operators or the government itself.
"I reiterated the call of my predecessor," said Professor Sampson, "and that of many others consulted, for other organizations to be added to the list of" competent authorities "defined under the law. , to include "bulk" surveillance camera operators in public spaces such as hospitals, educational partnerships, transport providers and government departments. I have failed to persuade ministers to lengthen this He added that he continues to raise this issue with the Home Office and looks forward to seeing the revised code of practice tabled in parliament.
The commissioner's report says that for a revised list not to include departments in the future, "you would need a very compelling case." It encourages other organizations to adopt the principles of the code on a voluntary basis and to apply for the commissioner's certification mark, which would allow them to demonstrate that their systems are proportionate, effective, justified and transparent. Organizations such as Marks & Spencer, Britannia Parking Group, National Car Parks and Walsall Housing Group have recently obtained certification against the Code.
Commenting in response to the government consultation on the absorption of the statutory functions of the Surveillance Camera Commissioner by the Information Commissioner's office, Prof Sampson said: "We now have a unique opportunity to reform police use of biometrics and surveillance, build public confidence and provide assurance of ethical practice and leadership.
"I am working closely with the Home Office to explore relevant issues, benefits and risks. I will do all I can to make this important area of ​​public accountability come out stronger and clearer for all of us. "
Watch our interview earlier this year with Professor Fraser Sampson, below.
Discover the latest developments in the rapidly evolving video surveillance industry, directly from the people who are part of it. We interviewed over 400 professionals working in the field to bring you the 2021 CCTV report. Answers come from installers and integrators to consultants and security managers, as we explore the latest industry trends, including analysis video ; the use of surveillance outside of security operations; cloud-based storage solutions; the integration; the impact of COVID-19; market outlook and more!
Download FREE to experience the best industry insights around the latest innovations in network cameras and video surveillance systems.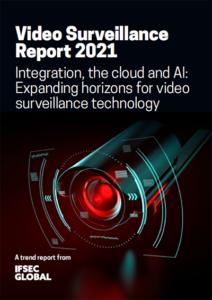 Related topics