Mahesh Wijewardene, CEO of the Singer Group (Sri Lanka) during the opening of the Concept Store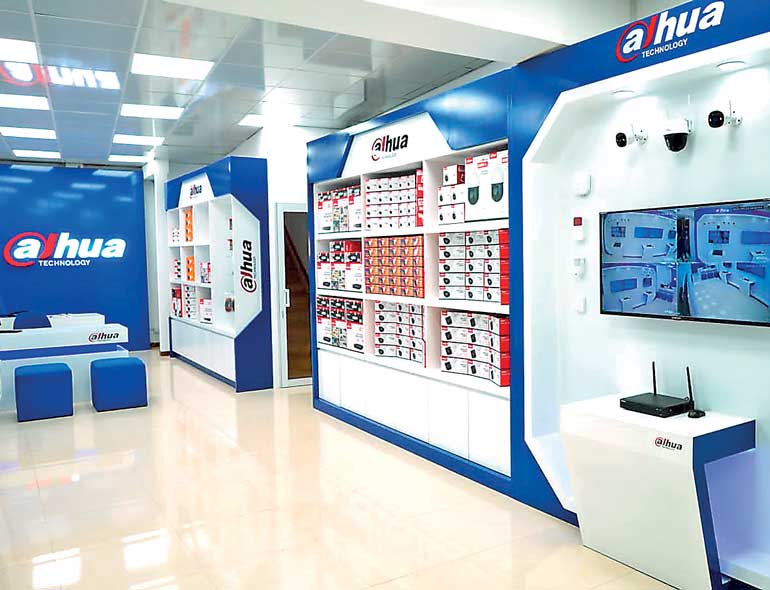 Dahua Surveillance System Product Range in New Concept Store
Singer Sri Lanka PLC, the country's leading consumer durables retailer, recently unveiled the first fully-fledged Dahua Concept Store, showcasing Dahua's latest range of surveillance products and smart solutions. Real Vision Ltd. has teamed up with Singer as a business partner for the new concept store.
The new concept store located at No. 120, Galle Road, Colombo 04 offers a wide range of Dahua technology products offering a wide choice for customers who are looking for high quality security, surveillance and smart solution products. It provides an opportunity to gain hands-on experience on Dahua's leading products such as smart home solutions, AI solutions, wireless camera solutions, video wall and centralized solutions, etc. The concept store's Dahua service team offers unparalleled customer support. services in terms of product navigation, product knowledge, product recommendations and technical support.
Commenting on the launch of the new Dahua Concept Store Singer (Sri Lanka), PLC Group CEO Mahesh Wijewardene said, "We are delighted to deliver a world-class experience through this innovative concept store with our business partner Real Vision. ltd. The spacious environment and a dedicated support team help customers browse the products without any hassle. Singer's partnership with Dahua has been very successful so far and we look forward to further strengthening the bond with this launch.
Singer has been the authorized distributor of the world famous brand Dahua CCTV and Surveillance Technology since 2019. Dahua has quickly become the fastest growing CCTV brand in Sri Lanka, with Singer gaining a large market share for Dahua brand in one year and half. Singer's strong distribution network, backed by its trusted service excellence, has helped bring Dahua products to a wider audience in Sri Lanka.