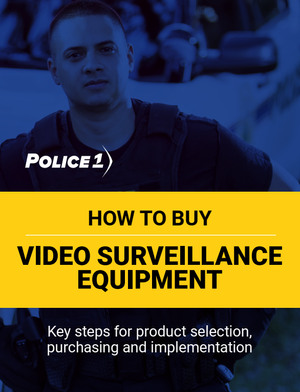 It may be time for your agency to install or upgrade one or more CCTV cameras, either to start, expand or modernize your program or to comply with the National Defense Authorization Act 2019 (NDAA).
If you are unfamiliar with the NDAA's required legislation, it prohibits the purchase and use of certain China-made CCTV cameras and requires all federal government agencies, contractors and critical infrastructure to remove immediately or plan to remove these cameras by August. 13, 2020. Local agencies should also take note of the NDAA, especially if connecting with federal agencies.
Today, you have hundreds of choices: overt or covert units; visible or infrared with manual or automated exposure controls; motion warnings; open or encrypted wired, Wi-Fi and cellular communications; facial recognition powered by machine learning; and even "eyes in the sky" with UAS (drones) or manned aircraft systems.
This Police1 guide to buying CCTV – whether you're making a purchase for the first time or looking to upgrade your department's CCTV equipment – ​​is a starting point for your buying process.
Included in this guide:
Key Considerations Before Purchasing CCTV Equipment
Key Implementation Considerations
Questions to Ask CCTV Equipment Sellers
To download your free copy of Police1's "How to Buy CCTV Equipment" Buyer's Guide, complete this form.