Grandstream Networking has launched different electronic products in the Nepalese market. The leading manufacturer of IP communications based in the United States was established in 2002. AD Grandstream Networking US is a major player in unified communication and a leading manufacturer of IP communications. The company recently celebrated its 20th anniversary on August 4 at Aloft Kathmandu in Nepal. It also announced different products at the same GrandShow 2022 event. Read more about the event.
Read: PeopleLink launches video conferencing service in Nepal
Official Grandstream Distributor for Nepal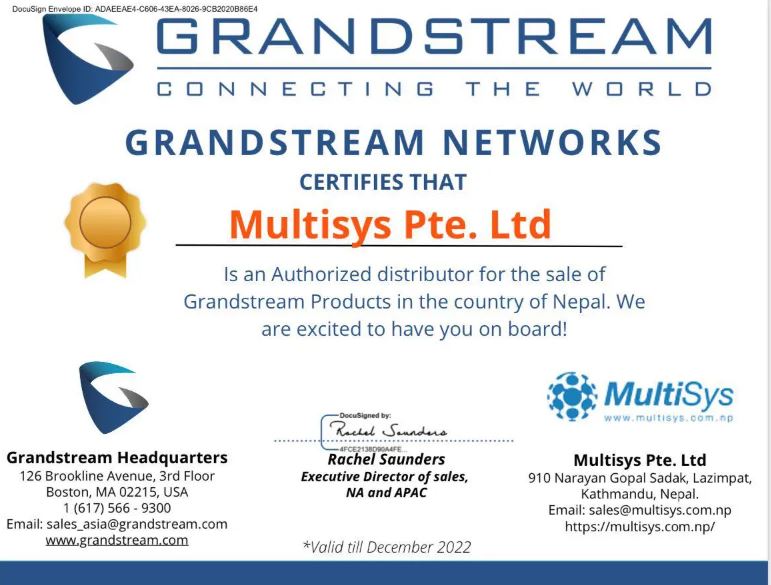 At the event, Grandstream said MultiSys Pte. Ltd is the one and only authorized distributor for the sale of Grandstream products in Nepal. MultiSys Pte. Ltd is one of the leading integrators and solution providers in Nepal. It has been active since 1992. The company offers a wide range of IT, communication and surveillance products and services.
Release of a new product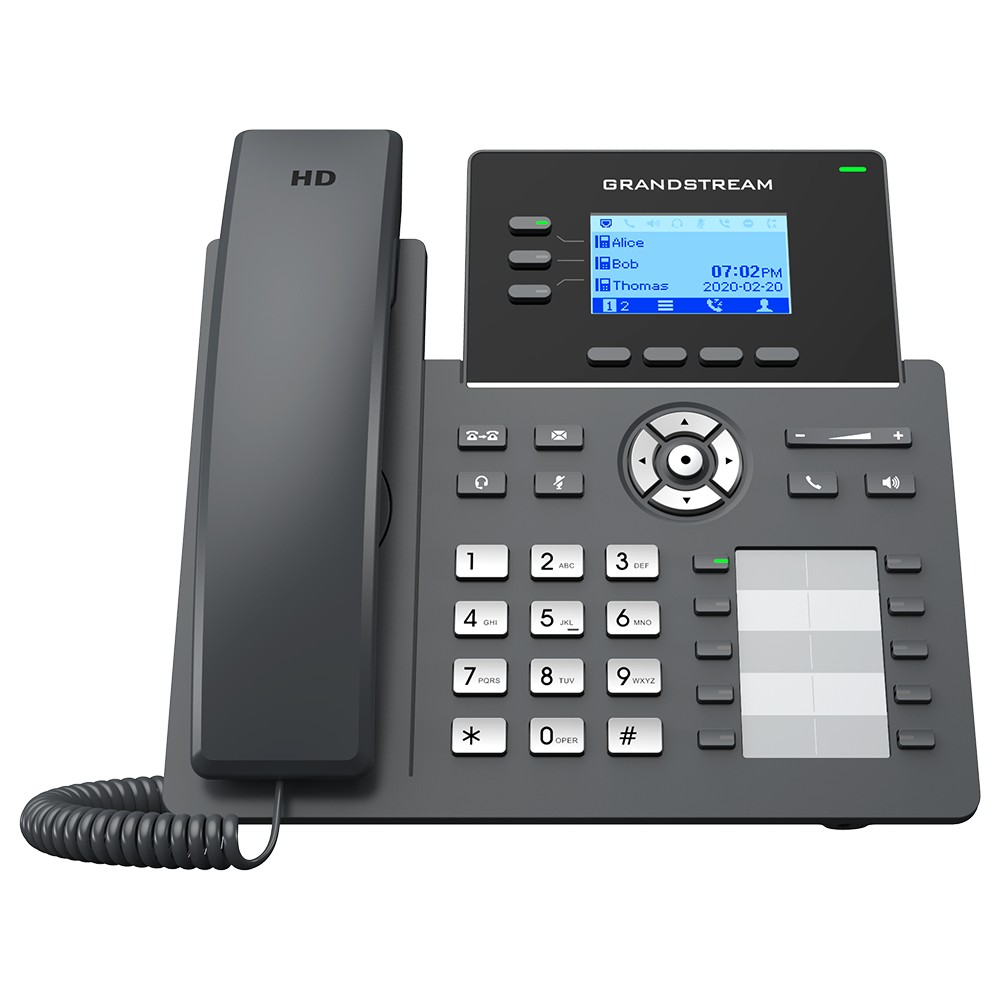 The brand has announced various products in Nepal during the Grandshow 2022 event. Grandstream Networking is launching new products in Nepal. They launched carrier class IP phones with 12 models in GRP series, IP video phones for Android with three models in GXV series in IP video phones.
Similarly, the company also announced the arrival of six models of the GXP series of high-end and mid-range IP phones. They have made available four WP series models and three DP series models in the mobile IP phone market. The brand launched 10 GWN series routers for access points and Wi-Fi routers, three models of GVC series, one model each of GAC and GMD series for video conferencing and audio conferencing, and three models of the GVC series.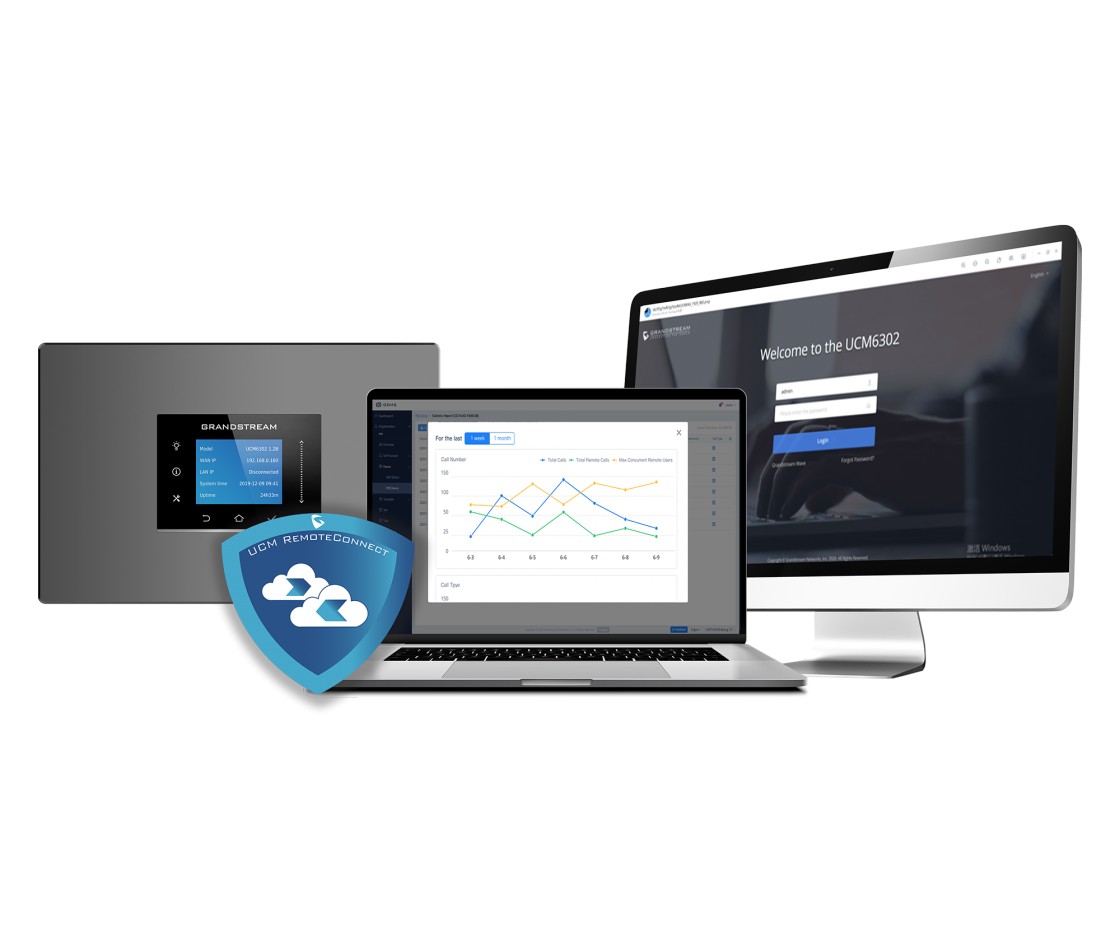 See also: Check out the list of 5 best video conferencing apps (2022)
Likewise, Multisys offers three models of the HT series and three models of the GXW series in analog telephone adapters and gateways. In addition, three door models from the GDS and GSC series have been made available.
Grandstream also unveiled the official 'Wave App'. Wave App is a desktop, web and mobile application available for the UCM6300 series, it serves as a voice and video conferencing tool.
The event had a brief introduction to all the newly launched products. An exciting demonstration was also given by the keynote speakers, Mr. Ashdhir Kinra and Mr. Ajit Singh.
Don't miss: NTA asks ISPs to stop bundling IPTV and routers for free
quiz segment
After the event, there was also a fun and short quiz segment. There were two questions asked in the segment. The first is since the creation of Grandstream Networking. While another was the name of the Grandstream Cloud database system. The questions were answered by each person who won the exciting gift baskets.
Payment: The best messaging apps in Nepal, here are our picks!
So, are you excited to get your hands on these amazing products? Let us know in the comments section below.