With all the notoriety given to entertainment solutions and integrator offerings, it's often overlooked that the peace of mind created by designing and installing a complete security system can be the most rewarding for some customers.
This is exactly the case at Marguerite's Place in Nashua, NH, where the integrator Telephone network technologies (TNT) and manufacturer Axis Communications are helping victims of domestic violence find safety with a comprehensive 14-camera CCTV system.
Marguerite's Place consists of two buildings with a total of 10 apartments which are furnished through donations. These residential units are used as transitional housing for women and their children seeking refuge from dangerous and often abusive situations. The time these women spend in the apartments with their families allows them to settle down before seeking a more permanent living situation. When moving, families have the option of taking donated furniture with them. The buildings also house offices and a fully licensed day care center open to the public.
"Securing these transitional homes is extremely important," said Ted Wilkinson, Director, Channel Partners and End Customers, Americas for Axis Communications. "Marguerite's Place strives to provide a safe haven for families and ease their concerns about their personal safety. To this end, it is essential to provide exterior visibility of the building in all lighting conditions. Additionally, it was essential that the system give staff remote access to see what is happening on the property at all times.
The project was triggered by several factors simultaneously. First, the integrator, Telephone Network Technologies (TNT), began considering options to replace the existing security camera system at Marguerite's Place because it was using old technology and had become unreliable. TNT, based in Hooksett, NH, offered a budget-conscious Axis Communications solution that would meet the financial limitations of the nonprofit organization.
At the same time, two Axis employees based in Chelmsford, Massachusetts, realized the need to upgrade the Marguerite's Place system. Distribution Account Manager Jim Murray heard about the need through his current volunteer relationship with the organization. Additionally, Joe Thistle, Key Account Manager for Global Partners, heard from his friend who sits on their board of directors how the existing system needed to be upgraded.
The two were able to help facilitate the project with the partner and the regional sales manager of Axis. Murray recommended equipment that would meet the challenges facing Marguerite's Place. His recommendations included high-quality cameras that record to internal SD cards without the use of a server, and a high-performance video server that would meet the needs of the organization.
Marguerite's Place Surveillance Equipment
Axis equipment includes:
(14) AXIS M2026 high-resolution network cameras that include IR (infrared) illuminators. IR illuminators illuminate the scene at night using light invisible to the human eye to reduce visible illumination and light pollution.
(1) AXIS S1132 Video Server supporting up to 32 cameras and can be expanded to support more with additional licenses. The server has the Axis Camera Station video management system software pre-installed. This is the software that handles video recording, allows live and recorded remote access to video and provides the option to add additional functionality in the future for door access control network, audio for broadcasting live or recorded messages, etc.
A 16-port AXIS Power over Ethernet (POE) switch to power cameras and provide connectivity via a single cable.
An AXIS A1601 Door Access Control Unit can be added to the system in the future to provide networked access control to certain parts of the installation.
Additional equipment provided by TNT includes HP Procurve Ethernet and a new router to allow remote access from outside.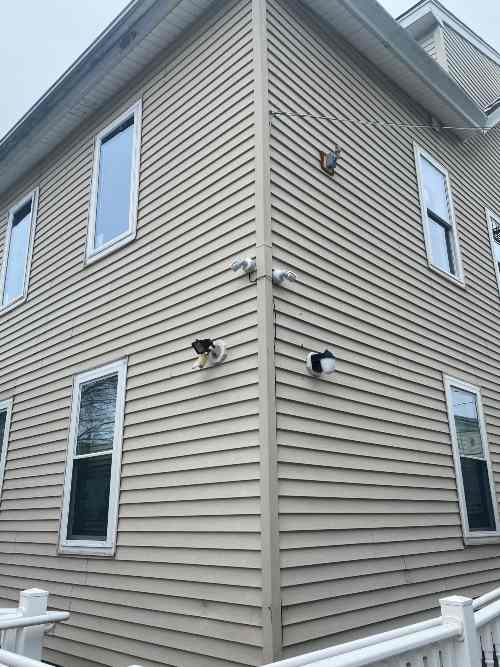 Marguerite's Place staff can access relevant video as needed to share with authorities or to ease any anxiety residents may have about strangers approaching the building or knocking on doors.
"The main challenge for this facility was the coordination of equipment and labor and integration during the COVID-19 pandemic," Wilkinson recalls.
"TNT has streamlined the process by pre-configuring and testing all equipment from its factory in Hookset, New Hampshire, before bringing it to site. They were also able to cut costs by reusing some of the old wiring from the old system. »
According to Julie Noel, Operations Manager, Marguerite's Place is pleased with the performance of the system citing good image quality (especially at night), wider field of view providing better site coverage and system stability.
The new system allows Marguerite's Place to better manage cameras and view premises remotely, Wilkinson describes.
"This was particularly valuable during the pandemic, when they wanted to limit the time spent on site while providing the necessary level of security. Additionally, the system provides peace of mind for residents and has resulted in fewer calls to the police," he adds.